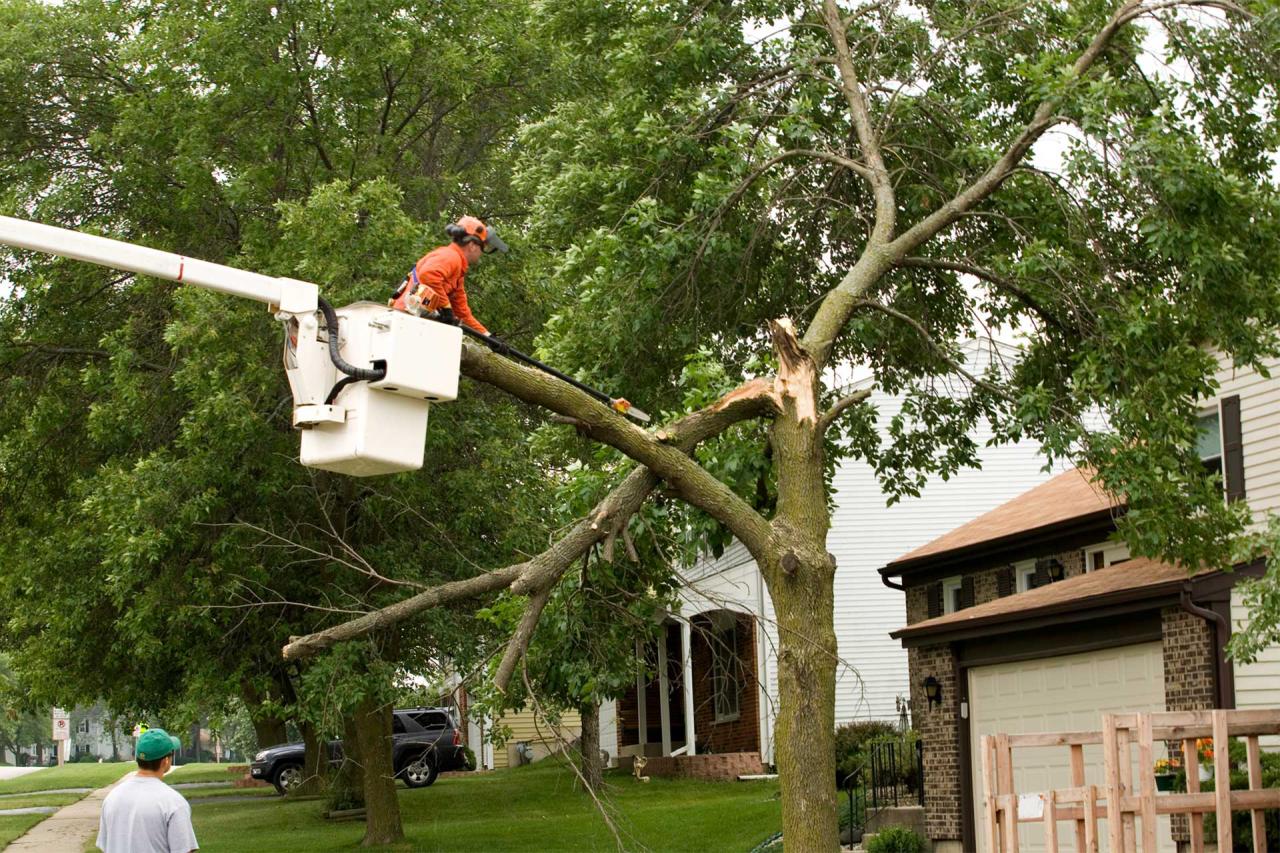 Welcome to Cutting Edge Tree and Lawn your premier choice for professional tree care services in Metairie, Louisiana. Cutting Edge has a profound dedication to preserving the natural beauty of the different types of trees located in Metaire and the Jefferson Parish community. Cutting Edge has the experience to be your trusted consultant resource for all your tree-related needs. Our experienced team of Louisiana certified arborists and technicians are committed to delivering top-notch services and thrive to exceed your expectations.
Our Tree Services:
1. Tree Removal:
When it's time to finally say good-bye to your tree due to safety concerns, disease, or other reasons, you can rely on Cutting Edge Tree and Lawn to help you though the process. Our skilled arborists use state-of-the-art equipment and modern techniques to safely remove trees and shrubs of all sizes. Our crews are highly trained, and we ensure there will be minimal damage to your lawn. You might not ever know we were even there.
2. Tree Pruning:
Regular tree maintenance is essential for the health and longevity of your tree. Different tree species need to be trimmed at different times throughout the year. Regular tree maintenance also improves the aesthetic appeal of your trees. Our certified arborists will assess your trees' specific needs and formulate a schedule for tree trimming that will promote healthy growth and ensure your landscape looks amazing at all times.
3. Stump Grinding:
Do you have a big fat ugly stump in the middle of your yard? Don't let tree stumps take away from the beauty of your property. Most of the time stumps become homes for unwanted bugs and pests. Cutting Edge's stump grinding services will eliminate these ugly tree stumps for you. We will have your landscape looking clean, safe, and ready for enjoyment.
4. Emergency Tree Services:
We understand that nature can be unpredictable and can lead to tree emergencies at any hour. Especially during hurricane season… You can contact us 24/7 for emergency tree services and we can help you remove fallen or damaged trees safe and promptly. Your safety and property's well-being are our top priorities!
5. Tree Health and Maintenance:
Do you have a tree that is dropping branches like crazy, or did not grow any leaves this year? Our team of certified arborists can help you assess the health of your trees and develop a customized care plan. From pest control to disease management, we offer comprehensive tree health solutions to keep your trees thriving and green.

Why Choose Cutting Edge Tree and Lawn:
1. Expertise and Experience:
Our experienced team includes certified arborists and technicians with years of hands-on experience in the tree service industry. Our dedicated and talented crew brings a wealth of knowledge to every project, ensuring the best care for your trees and your property.
2. Safety Above All:
Our first concern on any jobsite is the safety of our crews and the safety of your property. We strictly adhere to industry safety standards set by the International Society of Arboriculture. We also use the latest equipment and techniques to protect your property and loved ones while conducting tree services.
3. Local Roots:
Cutting Edge Tree and Lawn was founded by locals for locals. As a local business, we understand the needs and challenges of Metairie's trees and various landscapes. Our organization is fully dedicated to preserving and enhancing the natural beauty of Metaire and the surrounding Jefferson Parish community.
4. Customer Friendly Approach:
At Cutting Edge Tree and Lawn we prioritize your customer satisfaction. We make sure your needs and concerns are addressed every time we are called out for tree services. We hold our team to high standards and expect them to communicate transparently and provide accurate information to ensure the job is done to your specifications. We also have a dedicated support team waiting for your call at all hours of the day.
Contact Us:
When you need professional tree services in Metairie, Louisiana, you can count on Cutting Edge Tree and Lawn. Our team is knowledgeable and passionate about tree care and is ready to assist you with your tree related projects. Cutting Edge Tree and Lawn realizes that healthy trees are the cornerstone of any beautiful landscape. Let us be your trusted tree resource in Metairie LA. We enjoy helping Jefferson parish enhance its natural beauty, one tree at a time. You can contact us today for a free consultation and a free quote. Your trees deserve the best care, and Cutting Edge is here to deliver it.